Posted by:
Skicadets
at 16.03hrs on Sun 2nd Dec 18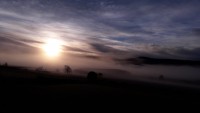 • View Photos •
:: Snow Cover
Limited Terrain Complete/Open.
:: Surface Conditions (out of 5)
3
:: Weather Conditions
overnight frost rising above freezing before dropping later in the day. hazy sunshine
:: Snow Conditions & Info
nice morning corduroy, but got a bit chopped up later on. magic carpet mostly full width thanks to the snowfactory snow.
:: Riders
skicadets and approximately 20 others