Estimated Sunrise in the Lowther Hills today is at 04.21hrs and Sunset at 21.53hrs. The cameras on this page operate during daylight hours only from first light till shortly before dusk.
Lowther Hills Ski Club's volunteers run several rope tows when snow conditions allow in Southern Scotland, either on Leadhills Golf Course or on Lowther Hill where the main tow is situated.
Leadhills Village Webcam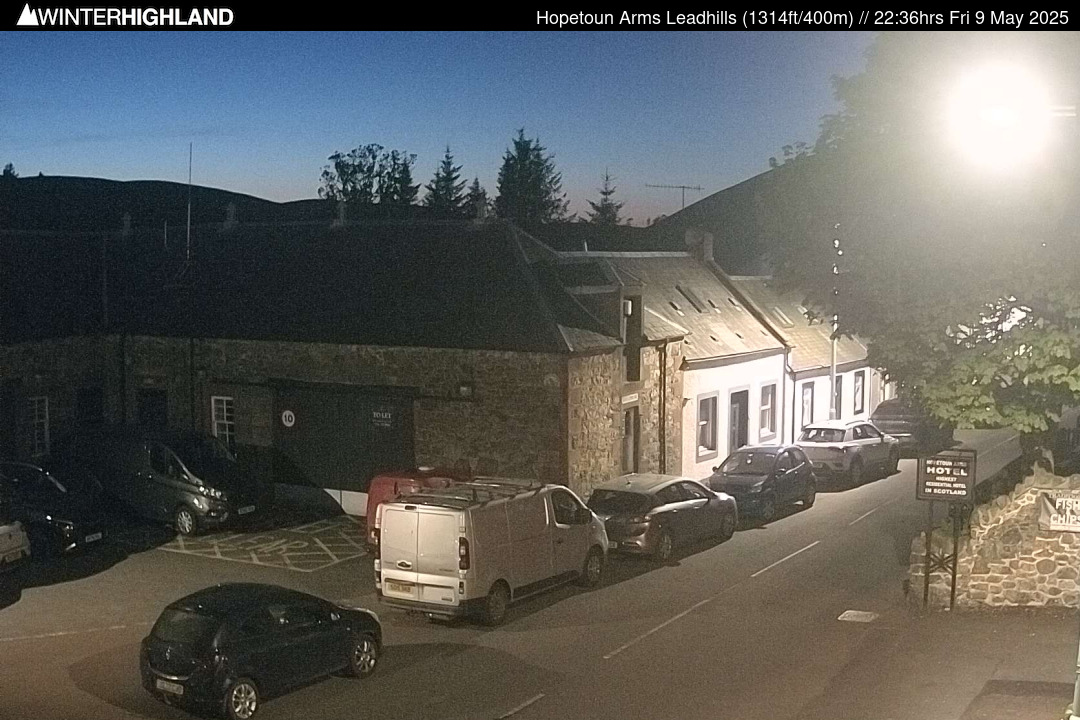 This Camera is looking out from the
Hopetoun Arms
Hotel along Main Street in Scotland's highest village, Leadhills. This webcam is online 24 hours a day. Lowther Hill Ski Club run beginner rope tows on the Golf Course behind the hotel when snow permits.
Lowther Hill Summit
This webcam is 'off the grid' and persistent dull conditions may mean a lack of power.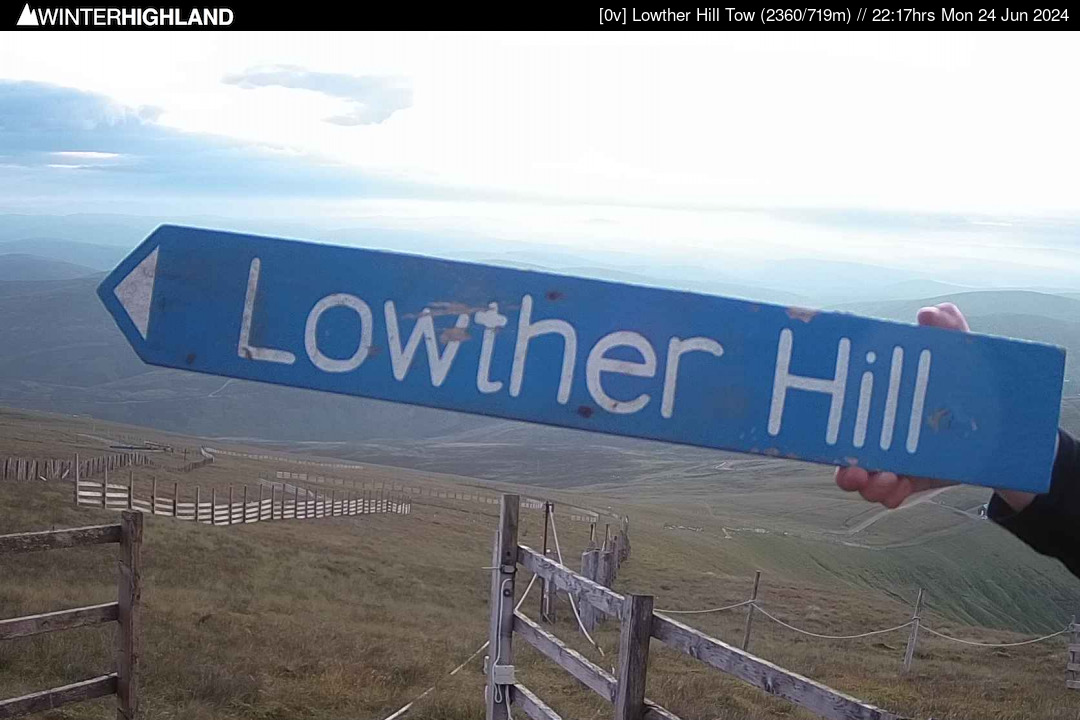 Lowther Hill Tow & Throw Rig. First image approx. 03.41hrs. Last image at 22.25hrs.
This Camera is situated close to the summit of Lowther Hill, the highest point on the Southern Upland Way and looks down the tow line and Throw Rig. On clear days Wanlockhead is visible below in the distance.
Cam Status: 28/02/23:
Summit: Online
New battery and mobile data setup, camera previous installed in June 2021 still working - will assess image quality over the next week or so.

Also very useful for walkers as it's the highest point on the Southern Upland Way.