Posted by:
Jcsb36
at 18.20hrs on Tue 12th Feb 19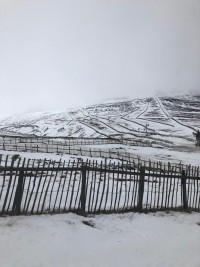 • View Photos •
:: Snow Cover
Broken & Patchy. Very Limited Terrain.
:: Surface Conditions (out of 5)
1
:: Weather Conditions
Overcast mild. Sheltered in valley, very windy at top of racetracks
:: Snow Conditions & Info
The mild weather is not good when there is only thin cover. The beginners areas are holding up ok for lessons but the few main runs area suffering badly. Let?s hope for more snow soon.
:: E-Mail Contact
Simonwatts at hotmail dot co dot uk