Posted by:
Skicadets
at 19.55hrs on Sat 9th Feb 19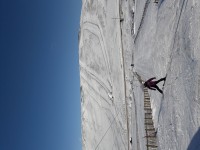 • View Photos •
:: Snow Cover
Most Terrain has Good Cover.
:: Surface Conditions (out of 5)
2
:: Weather Conditions
raining and cloudy but with some sunny spells in the afternoon. strong wind
:: Snow Conditions & Info
sticky, wind was causing havoc putting off eagle, chair and Grouse, leaving only magic carpets, osprey and Kestrel open.
:: Riders
skicadets